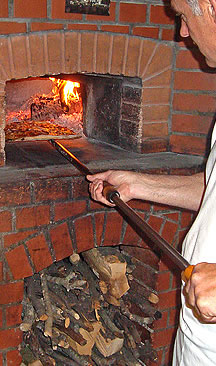 Pizzeria Gust (pron. goosht) is the most ideal place for all pizza aficionados! It is a magical blend of various kinds of pizza, pleasant atmosphere and that specific charm of experienced and dilligent staff.

Though it wasn't easy, Gust has reached highest quality standards of premium pizzerias since 1995, and has managed to stay on the very top.

Numerous visitors who soon become our faithful customers are the best vouchers to the quality of our service.

So all of you who don't know us, pay us a visit and see for yourself that quality is our essential asset.